Mr. Gary Wright II
Human Rights Activist
Plaintiff in historic Alabama class action lawsuit that won statewide marriage equality
Corporate Executive
Hardware and Software Engineering
Expert on RADAR for military and civilian use
Expert on robotics and software automation
Veteran of the United States Navy (FC2 / E5 NEC 1143)
Plankowner of US Navy Aegis destroyer USS Stout (DDG-55)
Recipient of the Navy Achievement Medal
Awarded the SAR Good Citizenship Medal
Victim of Don't Ask, Don't Tell policy
Correspondence with President Barack Obama
Correspondence with President Bill Clinton
Correspondence with President Ronald Reagan
Correspondence with numerous members of Congress
Spent a day with the legendary Isaac Hayes
Spent a week with the mummy of Egyptian Pharaoh Ramesses I
---
Gay & Lesbian
Gary is a Plaintiff in the historic Alabama Strawser v. Strange class action lawsuit which won marriage equality statewide.
Gary testified at the Alabama Senate Judiciary Hearing against 2015 HB56 Marriage RFRA.
In Huntsville, Alabama, Gary was awarded a CommUNITY Award at the 2015 Rocket City Pride Festival.
Gary is a proud ally and supporter of the Franklin County High School (FCHS) Gay - Straight Alliance (GSA) in Winchester, Tennessee. See my activism page for video and transcripts.
View hundreds of my photographs taken at annual Gay Pride festivals.
Visit my collection of online resources for gays and lesbians, their parents, families, and friends.
---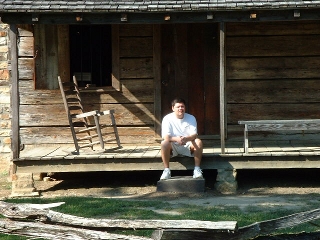 Cherokee.CleverPeople.com
Gary Wright II takes you on a virtual tour of the historical site of New Echota, Georgia. It was in New Echota that the Cherokee Nation was first divided during the Indian removal process and it became the starting point of the infamous Trail of Tears. Thousands of Native Americans died along the brutal journey through North Carolina, Tennessee, Georgia, Alabama, Mississippi, and finally forced onto a federal reservation in Oklahoma.
Visit Cherokee.CleverPeople.com to explore historic Cherokee sites and learn about the culture of the Tsalagi / Cherokee Native Americans.
---
The Wright Perspective℠ Blog
Social Commentary from the C-Suite to Main Street℠
The Wright Perspective℠ is a blog by Gary Wright II. Gary speaks openly and honestly about many of the current events which touch our lives. The controversial blog covers a variety of topics ranging from human rights activism to social commentary.
---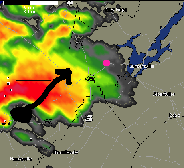 Tornado hits Arab, Alabama April 2011
Arab, Alabama - We have a special section dedicated to the 2011 tornado outbreak. In addition to photographs of the EF-4 tornado damage near Arab, we have video of the tornado and data images from Doppler weather RADAR.
---
Struggler™ Music
Gary Wright II is the guitarist and founder of the 80's rock band Struggler™.