[
CleverThings.com
] [
Cherokee
] [
History
] → Sacred Formulas
Sacred Cherokee Formulas
A true national treasure is the 1891 report of the Bureau of American Ethnology. These reports were published annually and they document the language and culture of the native Americans. In a portion of the 7th annual report, James Mooney faithfully documented the sacred formulas of the Cherokee "shaman".
The report covers nearly every subject pertaining to the daily life of the Cherokee Indian, including medicine, love spells, hunting ceremonies, warfare, self-protection, the destruction of enemies, witchcraft, agriculture, and recreation.
The Sacred Formulas of the Cherokee: Sacred Formulas .PDF
You can also read it online at Sacred-Texts.com.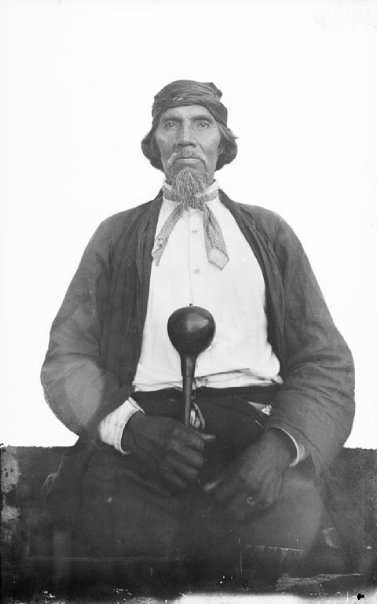 1888 photo of Ayunini or Swimmer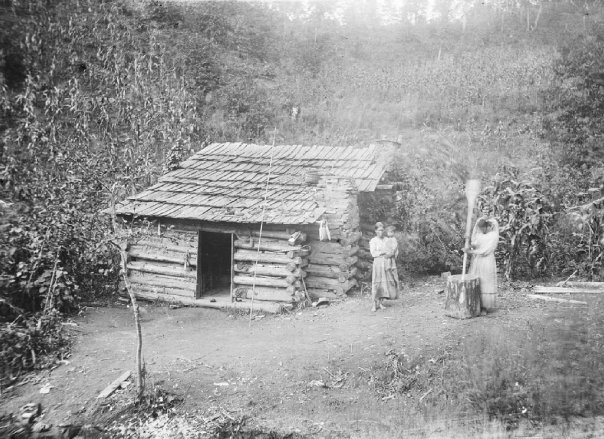 1888 photo of Ayunini Swimmer family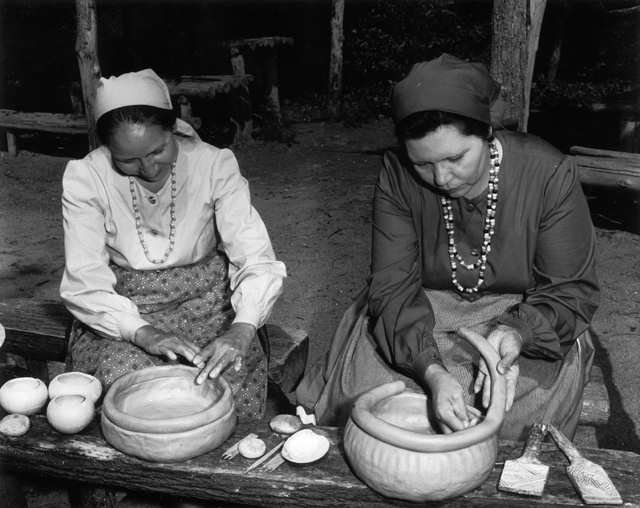 Amanda Swimmer and Mable Bigmeat-Swimmer making pottery