[
CleverThings.com
] [
Cherokee
] [
New Echota
] → New Echota Cemetery
New Echota, GA - A Virtual Tour
Cemetery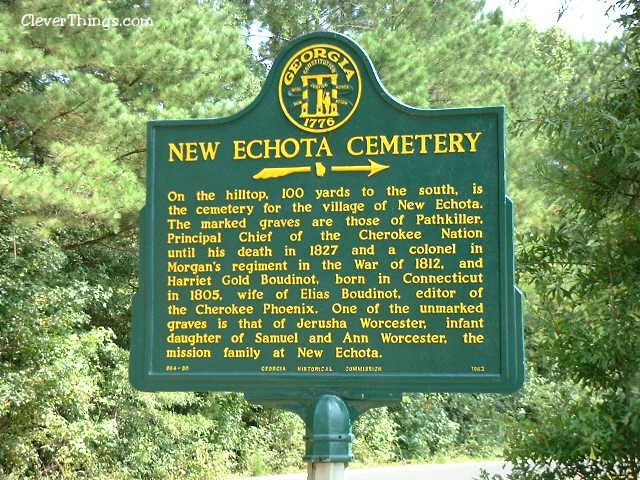 Historical Marker for New Echota Cemetery.
The sign reads: "On the hilltop, 100 yards to the south, is the cemetery for the village of New Echota. The marked graves are those of Pathkiller, Principal Chief of the Cherokee Nation until his death in 1827 and a colonel in Morgan's regiment in the War of 1812, and Harriet Gold Boudinot, born in Connecticut in 1805, wife of Elias Boudinot, editor of the Cherokee Phoenix. One of the unmarked graves is that of Jerusha Worcester, infant daughter of Samuel and Ann Worcester, the mission family at New Echota."
Update: The grave of Jerusha Worcester has been marked since this historical marker was erected.